Restaurant Review: The Old-World Flavors of LUCA
436 West James Street is always busy—and for good reason. Popular Lancaster spot, LUCA, has people coming out in droves. Owners of both LUCA and Maison, Leeann and Taylor Mason are the brains behind this local favorite and pride themselves in providing their restaurants with fresh and local ingredients to create the ultimate dining experience.
Atmosphere
LUCA is an ideal spot to visit with friends, family, or for that perfect date night. You'll fall in love with their soaring ceilings and wooden beams, as well as the natural light spilling through their many windows which keep the restaurant spacious and open. Be sure to make a reservation for your evening out because LUCA fills up quickly. Even when the tables are full, you can still grab a seat at the bar where you can order a craft cocktail and a plate or two. 

Menu
All settled in but having a tough time deciding? We suggest starting with one of our go-to's: Prosciutto which combines flavors from Parmigiano Reggiano, aged balsamic vinegar, and grissini—an Italian breadstick. For your main entree, LUCA has plenty of wonderful options. One of our personal favorites is the Piccante pizza. This pie brings the heat with spicy soppressata, shaved garlic, pecorino, mozzarella, and hot honey. If pizza isn't your thing, keep it classic with their Heritage Lamb. This dish combines flavors from wood-roasted sausage, celeriac, and persimmon. You won't be disappointed with any of their menu items, and you'll want to try them all.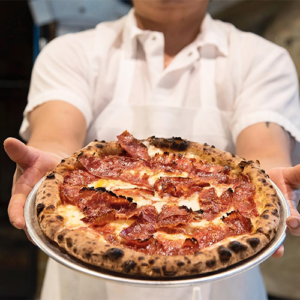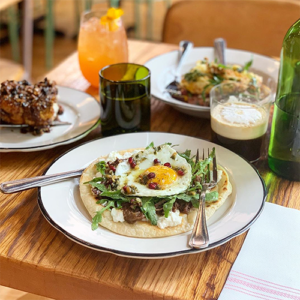 Wine & Cocktails
Old world Italian fare paired with a glass or bottle of fine wine is one of the best combinations in the world. LUCA's drink menu features everything from whites to reds, as well as bubbly wines! For those who enjoy a before-dinner aperitif or after-dinner digestif, we recommend their extensive amaro collection—an Italian herbal liqueur commonly reserved for sipping after a meal.
If you're in the mood for a craft cocktail, one of LUCA's more popular drinks is the Alps In View. This drink is concocted with gin, vermouth, amaro, and a little saffron bitters. We also highly recommend trying a Negroni or a refreshing Aperol Spritz!

Best Chef Semi-Finalist
Speaking of LUCA's fantastic fare, co-owner and head chef Taylor is a semi-finalist for the James Beard Foundation award for Best Chef in the Mid-Atlantic region! The foundation started in New York City and is often likened to the Oscars of the culinary world. They issue awards that recognize those involved in the culinary arts, and we're happy that LUCA is one of the restaurants highlighted—definitely a win for the Lancaster community. Leeann and Taylor were blown away by the support from Lancaster. Around twenty locals ventured to New York City in support of LUCA and chef Taylor, speaking again to what a wonderful community we have here.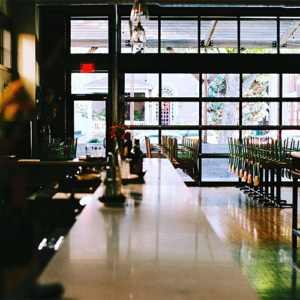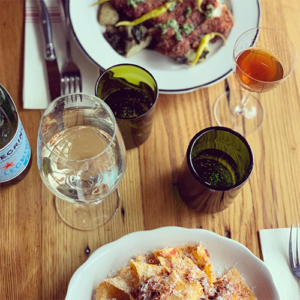 Whether this is your first visit to LUCA or you're returning for another, be sure to say hi to Leeann and Chef Taylor. Keep an eye out for their new menu too—coming this Spring! For more recommendations on restaurants around Lancaster contact The Jeremy Ganse Team!