Discover a community where sophistication meets affordability, and find your perfect home in Hampton Chase.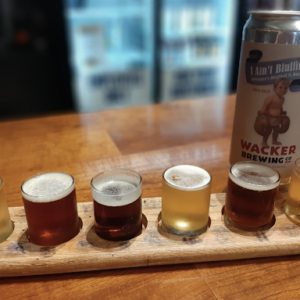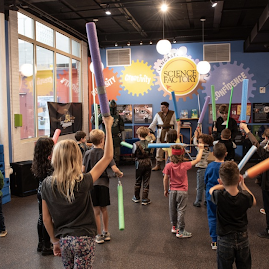 .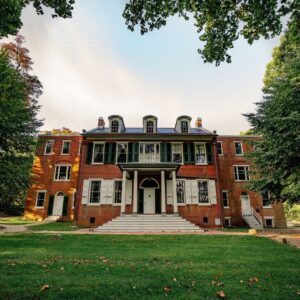 This community has homes that are both affordable and comfortable. Hampton Chase is a great example of established living that attracts homebuyers in Lancaster. You can explore the neighborhood where prices start at $209,900. You won't have to compromise on quality to access this great value. The median sale price is $205,750, and the average is $170 per square foot. Hampton Chase offers a combination of elegance and affordability. You can choose between an attached townhome or a single-family residence, each with 2 to 3 bedrooms and 2 to 3 bathrooms. 
Hampton Chase is a peaceful suburban neighborhood located just 10 minutes away from downtown Lancaster. It offers its residents the best of both worlds - the opportunity to enjoy the city's vibrant cultural scene while still enjoying the tranquility of the suburban setting. The location is highly convenient, as it is situated away from the busy Columbia Avenue yet close to restaurants, grocery stores, and entertainment options within minutes. Keep reading to learn more about the Hampton Chase community's amenities and attractions.
An abundance of local delicious, diverse dining experiences are available to cater to every palate. Start your journey at Tobias Frogg, whose outdoor dining space brings you to the beach, promising a memorable dining experience. If you prefer the charm of brunch, Lucky Dog Cafe beckons with its cozy atmosphere and an enticing menu of comforting classics. Eastern Palace invites you on a culinary expedition, serving authentic dishes that transport you to distant lands. El Serrano takes you on a Latin American culinary journey, presenting dishes from Peru, Colombia, and Mexico, all prepared with fresh ingredients and bold flavors. For a taste of all-American goodness, Columbia Diner offers a quintessential diner experience, where hearty meals and a warm ambiance await. If Vietnamese cuisine tantalizes your taste buds, Pho Pasteur crafts aromatic bowls of pho that transport you to the vibrant streets of Hanoi. Not only does this location offer diverse dining experiences, but it also provides the convenience of fast-food options.
Many local businesses that cater to various interests are within walking distance. Retro Rocks takes you on a nostalgic journey with its vintage treasures, offering a unique shopping experience for enthusiasts of all things retro. Divine Dragonfly adds a mystique to the neighborhood, providing a haven for those enchanted by metaphysical and spiritual pursuits. The Everest Indian Grocery Store beckons with its aromatic spices and authentic ingredients, inviting culinary explorations. Sports enthusiasts find their haven at MVP Sports and Games, a dream for gamers and athletes alike, fostering community and friendly competition. Finally, for gardening enthusiasts, Frey's Greenhouse offers a lush oasis brimming with vibrant blooms and greenery, providing a serene escape in your neighborhood. 
West Lancaster, where Hampton Chase is located, is rich in history, with abundant historical sites showcasing its storied past. One notable landmark is President James Buchanan's Wheatland, a fascinating glimpse into the area's historical significance. Beyond its historical heritage, the surrounding community thrives in the realm of art and culture. The area is adorned with vibrant art galleries, including Gallery Row, providing a canvas for local artists to display their talent. The Fulton Theatre comes alive with performances that captivate audiences, offering a taste of the area's creative spirit. The Ware Center and The Demuth Museum combine local and contemporary art, creating a tapestry of artistic expression.
If you love spending time outdoors, you'll be delighted by the many recreational opportunities in nature's stunning beauty. Experience the lush trails at Greider Park and Lancaster County Central Park, ideal for adventurous hikes and bike rides that promise a rejuvenating escape into the great outdoors. Long's Park is a real treasure for nature enthusiasts, with its peaceful greenery, charming petting zoo, and fun playgrounds providing endless family-friendly entertainment. There are plenty of outdoor attractions, whether you're a hiker seeking scenic trails or a family looking for a peaceful day in nature.
There are many family-friendly adventures to choose from just a short drive away. Explore the marvels of science at the Lancaster Science Factory, an engaging, interactive museum sparking curiosity in young minds. Additionally, venture into the Lancaster County Children's Museum, a creative space inspiring young imaginations, and immerse yourself in the captivating exhibits at the North Museum of Nature and Science. In West Lancaster, family adventures are limitless, promising everyone laughter, learning, and joy.
Indulge in a thriving craft beer and wine scene where local breweries and wineries beckon enthusiasts with tantalizing tastings and engaging tours. Dive into the rich history of brewing at Wacker Brewing Company, where a laid-back ambiance complements a range of beers, from IPAs to stouts. Spring House Brewing Company entices with its inventive brews, offering a rotating selection of seasonal and specialty beers that capture the essence of creativity. Thistle Finch Distillery, primarily a distillery, extends its offerings to craft spirits, including vodka and gin, occasionally showcasing local wines at special events. 
Just a few minutes away is a rich academic landscape with esteemed institutions such as Franklin and Marshall College, renowned for its exceptional liberal arts education; Lancaster Bible College, a hub of theological studies; and Thaddeus Stevens College of Technology, a pioneering institution fostering technological expertise. These institutions enrich the local community with educational offerings and contribute significantly to the area's cultural diversity. 
Located within the Penn Manor School District, the district is home to a diverse student body, reflecting the rich cultural tapestry of Lancaster. Dedicated educators and staff members work tirelessly to create a nurturing and inclusive environment where every student can thrive academically, socially, and emotionally. 
Are you looking to learn more about the Hampton Chase community and surrounding areas? Browse current homes on the market below and contact us today if you are interested in a showing!
Resources:
Thaddeus Stevens College of Technology
---
Sorted by
List View

Map View

Grid View
No properties matching your search criteria were found.
All information provided is deemed reliable but is not guaranteed and should be independently verified. No reproduction, distribution, or transmission of the information at this site is permitted without the written permission from the MLS Participant.
IDX information is provided exclusively for consumer's personal,non-commercial use, that it may not be used for any purpose other than to identify prospective properties consumers may be interested in purchasing.
This Custom IDX is (c) Diverse Solutions 2023. Privacy | Terms & Conditions