3 Historic Lancaster Landmarks to Visit
Lancaster's rich history is part of what makes this county so lovely to live in. There are many local landmarks throughout the county that have shaped our community as we know it today. German immigrants, commonly known as the Pennsylvania Dutch, first settled in the area in 1709, and multiple buildings within the county have garnered historical significance since that time. Today, we're sharing three historic local landmarks with you that are worth the visit for both visitors and locals alike!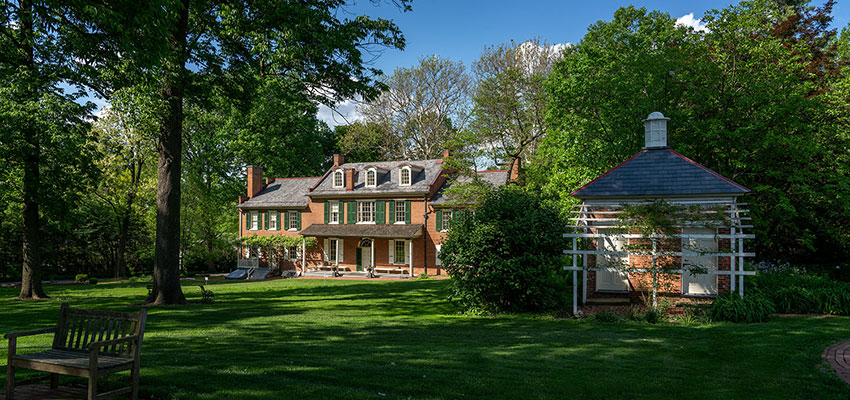 Also known as the James Buchanan's (the 15th U.S. President) former home, Wheatland Estate is a beautiful, brick federal style house that was built in 1828 for William Jenkins, a well-known Lancaster lawyer, and bank president. With two main floors, an attic, and a basement, the mansion became Buchanan's new home in 1848, when Buchanan was serving as U.S. President Polk's Secretary of State.
Today, LancasterHistory owns and operates the house, and the Wheatland estate is available for public tours. As of 1965, Wheatland officially became a National Historic Landmark with its ties to a U.S. presidency and the Civil War time period. With a variety of historical programs year-round, we highly recommend checking it out!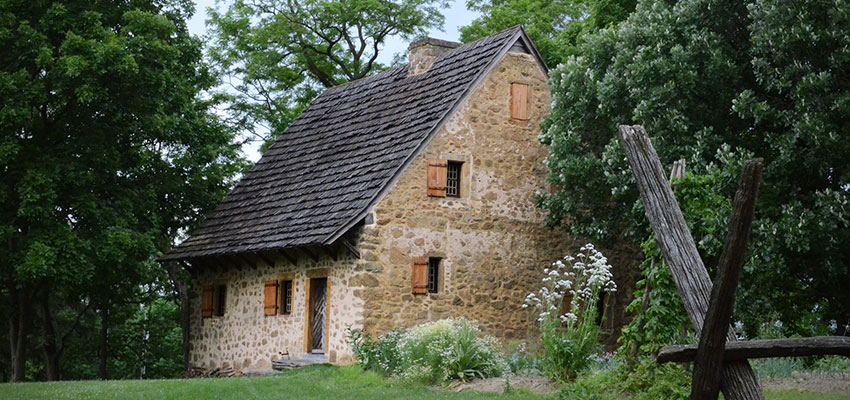 You don't want to miss visiting the 1719 Hans Herr House & Museum, which is the oldest surviving homestead in Lancaster county! Originally a Mennonite meeting house built in 1719 by Christian and Anna Herr, this home has been restored to its colonial-era appearance. Many Quakers and Mennonites, like the Herrs, settled in Lancaster county because William Penn founded Pennsylvania as a place with freedom from religious persecution.
Today, you can tour the entire homestead, including the house, several barns, a blacksmith shop, farm equipment, and a museum showcasing the Pennsylvania German lifestyle during the formation of Lancaster and early American history. And yes, this Herr family is related to the Herr's potato chip family.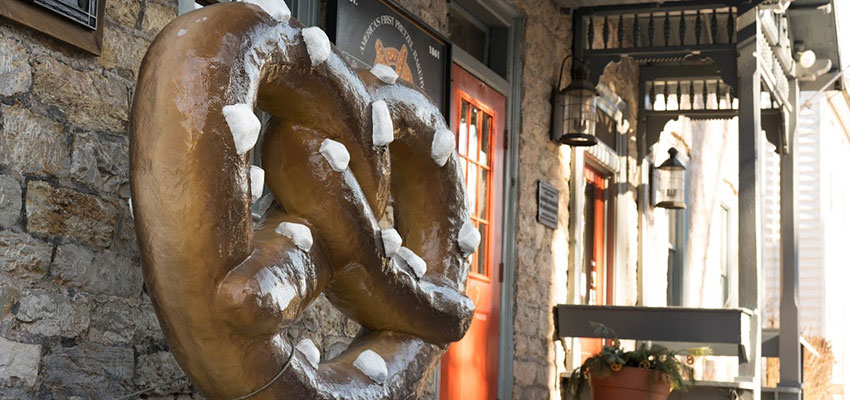 Last but certainly not least, Julius Sturgis Pretzel Bakery is a delightful place to visit with kids. Located in Lititz, Pennsylvania—the "Coolest Small Town of America"—the bakery is the first commercial pretzel bakery in the U.S. and was owned by America's first pretzel baking family—the Sturgis family. Head into Lititz for a tour of the original pretzel bakery, and take a free hands-on class in pretzel twisting! The Sturgis family still produces pretzels today. You can get your hands on some fun pretzel snacks at the museum's shop while watching bakers craft old-fashioned soft pretzels. With ticket prices ranging from free for young kids to $3.75 for adults, this is a budget-friendly historical landmark to visit in Lancaster county. 
While these three local landmarks are great places to start learning more about the role that Lancaster has played in American history, there are many other historical sites and museums within Lancaster to put on your "go-see" list. 
You're in for a treat when it comes to learning about and exploring all that Lancaster, PA has to offer. If you're interested in moving to Lancaster or would like to learn more about the county, give the Jeremy Ganse Team a call at (717) 208-4240. We look forward to helping you get to know Lancaster!