How has COVID-19 Affected Home Buying & Selling in Lancaster, PA?
Is now a good time to move? While some industries are suffering and others are flourishing during the COVID-19 pandemic, you may be wondering where the housing market stands amidst the chaos that a global pandemic has ensued. To help you understand what the current market looks like, we've decided to break down COVID-19's impact on home buying & selling, and what that means for you as a current or aspiring homeowner in Lancaster, PA. 
For additional guidance on buying or selling a home in Lancaster, the Jeremy Ganse Team would be happy to help! You can reach us at (717) 208-4240.

Home Buying
Many Americans have taken a financial hit due to COVID-19's impact on the economy. With an astronomical number of citizens losing their jobs, it can be difficult to imagine how the real estate market is managing. Thankfully though, there are many people who have been fortunate enough to have a stable income and can take advantage of the historically low mortgage rates being offered by lenders. So depending on your situation, now may be the perfect time to buy. However, these incredibly low-rates also means that competition is stiff. There is now a higher demand with people looking to relocate or invest in property, so if you do find the right place, it's best to make a move fast and to make an attractive offer.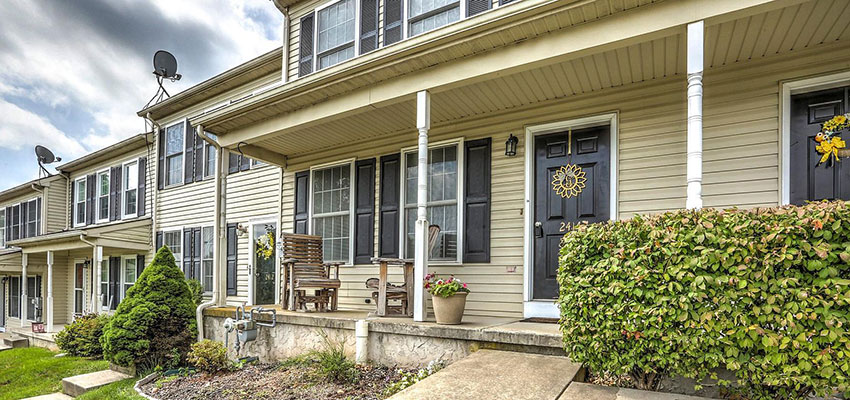 Home Selling
According to our August 2020 Lancaster Real Estate Market Report, in Lancaster specifically, the recent days on market (DOM) for a house before going under contract is less than the average DOM for the past 6 months, further indicating a positive increase in demand. In other words, individuals are buying homes more quickly now than they have for the past 6 months, which is exactly what you want to hear if you are selling a home. August's pending ratio for Lancaster is high at 60.9%, which means that listings are high in-demand and quickly going under contract. That is music to every home seller's ears!
Current inventory is very active, and on average, Lancaster properties that sold in the last six months went for an average of $251,533 after 42 days on market. To top things off, the average list-to-sale ratio is an impressive 98.4%, indicating that, on average, buyers ultimately pay 98.4% of the listed price, which is fantastic for any home sellers out there. 

Takeaways
The COVID-19 economic downturn is great for mortgage interest rates, which is positive for any buyers who have the finances to buy a house. However, it may be more difficult to secure loans or get your desired house under contract in a leisurely time frame since competition is so fierce. With demand for houses at such a high level, now is also a great time for sellers to list their houses and quickly secure buyers, especially in Lancaster, PA. It's safe to say that August 2020 is a fantastic time to buy and sell in Lancaster county!
To stay up to date on Lancaster's housing market, keep an eye on our Lancaster County, PA Market Trends page every month for our real estate market reports where we break down all of the statistics for you. Are you interested in buying or selling a house in Lancaster, PA? Contact the Jeremy Ganse Team at (717) 208-4240 to get started!