What's New and Coming to Lancaster for Spring
Punxsutawney Phil's prediction is in—spring is coming early this year! With the warmer weather, we can also expect new places and events to begin popping up all around Lancaster County. We didn't have to look far to find some brand new places and upcoming events we know both locals and visitors can enjoy.
New Places
Starting in the center of Lancaster City, Ephrata locals can find familiar faces at Scratch Bakes's new location on W. Chestnut St! Laura Will, the owner, started the company as a cupcake shop in Brickerville and eventually expanded to Ephrata in 2013 and now to Lancaster. This is a great place to stop by for baked goods, pressed sandwiches, wraps, salads, and coffee.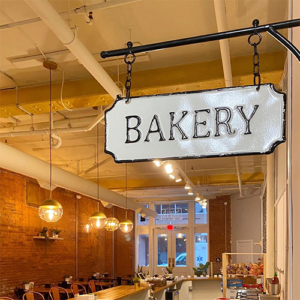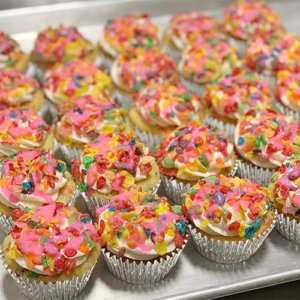 Imagery provided by Scratch Bakes.
Lancaster's nightlife, on the other hand, is growing with the addition of The Conway Social Club. They offer a unique cocktail lounge experience as well as the best in small plates and signature, handcrafted cocktails. Locals may recognize the owners, Josh and Jake Funk from their other restaurants, Per Diem restaurant at Hotel Rock Lititz and Gravie Kitchen + Commons in the Pod 2 building in Rock Lititz.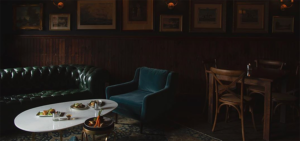 Imagery provided by The Conway Social Club.
101NQ, located in the center of it all in Downtown Lancaster, has many new stores and businesses that you need to check out. Shops like Ville + Rue by domaci makes for a great shopping experience when you're looking to redecorate your home. PeoplesBank is also coming to 101NQ! They are a community bank that has been serving Pennsylvania for 150 years and will be opening in early spring.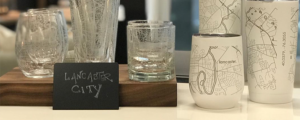 Imagery provided by Ville + Rue by domaci.
After a long day of exploring Lancaster, you'll definitely need a place to stay the night. Cartoon Network Hotel located near Dutch Wonderland is worth a visit if you're from out of town or a local.Recently opened in January each room has a Cartoon Network show theme and fun spots throughout the cafe. Check out places like the Cartoon Kitchen and the Bearista Café that is based on the popular cartoon, We Bare Bears!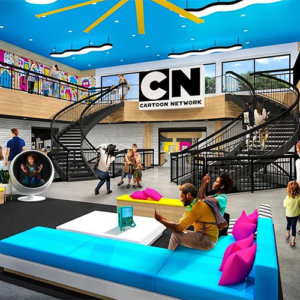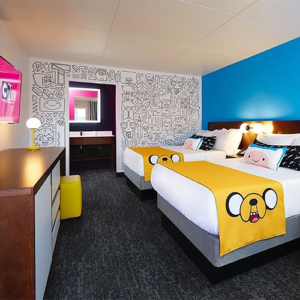 Imagery provided by Cartoon Network Hotel.
There are still things coming to Downtown Lancaster and a new brewery is one of them. Our Town Brewery isn't open yet, but it will be soon! The brewery, located on 252 North Prince Street in Downtown Lancaster, is still under construction but will focus on fresh food like homemade soup, veggie flatbreads, and light sandwiches. They'll also feature an evolving tap list, designed to keep the beer fresh and ever-changing. 
New Events
Keep those calendars open for all of the new events that are happening in Lancaster County this spring. There are so many up and coming events that you won't want to miss—with everything from music to food, Lancaster has it all. 
Get your taste buds ready for the week of March 2nd! Lancaster City Restaurant Week is always a favorite with locals and non-locals alike because you can try new restaurants or revisit old ones. There is something for every person's palate. You can check out a list of breakfast, lunch, and dinner deals, here as well as a full list of participating restaurants.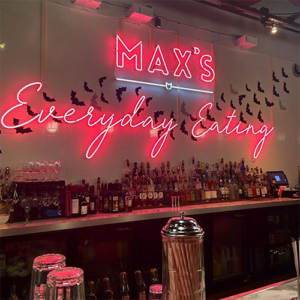 Imagery provided by Max's Eatery and Cafe One Eight.
Calling all quilt lovers! The Lancaster Quilt Show, located at the DoubleTree Willow Valley Resort is an event you won't want to miss. This annual event has over forty vendors and an antique quilt exhibit—definitely a don't miss for quilt lovers and art lovers alike. The show runs from March 25-28. For more information, click here.
Anything that benefits STEM education is a good thing. The North Museum is throwing their 5th-anniversary fundraiser and it's one event you don't want to overlook. The Cosmic Bash is a fundraiser that benefits STEM Education opportunities for children in Lancaster County and beyond. For tickets and additional ways, you can help, check out the event here!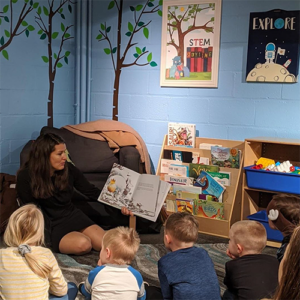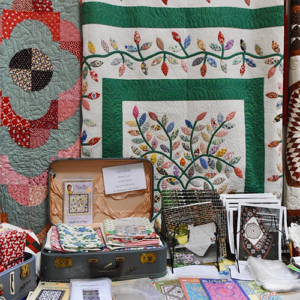 Imagery provided by The North Museum and The Lancaster Quilt Show.
Plan your next date night by catching a show by The Lancaster Symphony Orchestra! They always have new shows coming to different venues, like the Fulton Theatre and the Winter Center, this season. With everything from Emperor, March 13-14th, to a Symphonic Celebration on May 16th—There will definitely be a show to pique your interest! View their list of events for the new 2020 season here.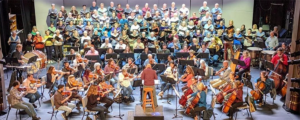 Imagery provided by The Lancaster Symphony Orchestra.
There are always great things coming to Lancaster! Keep your eyes open for more fun things to do for more new spots coming to the area.  If you need any recommendations, contact the Jeremy Ganse Team today. We're always available to help!