7 Reasons to Love Lancaster
1. The Food
Lancaster knows it's food and that's no "best-kept secret." Every corner of the county has it's own mouth-watering treasures that locals and visitors love to visit. From Sunday brunch to Thursday night dinner, Lancaster's food scene is truly one to beat. Check out some of our favorites!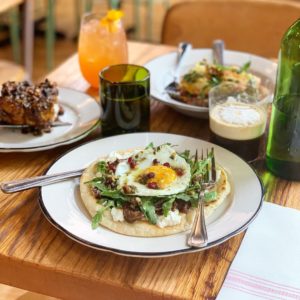 Breakfast
On Orange
Park City Diner
Grand Central Bagel
Brunch
Gracie's on West Main
Rachel's Creperie
Eden's Champagne Sunday Brunch
Lunch
Roburrito
Tomato Pie Cafe
Iron Hill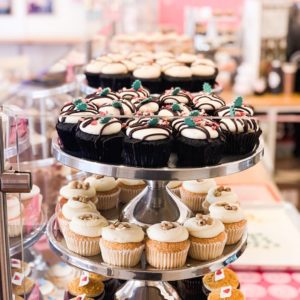 Dinner
Himalayan Curry and Grill
The Bulls Head Pub
The Fireside Tavern
Dessert
Lancaster Cupcake
Pine View Dairy
Bistro Barberet & Bakery
Drinks
The Exchange
Tellus360
Conway Social Club
2. The Shopping
Lancaster County boasts fantastic shopping destinations that range from big brand favorites to quaint, local shops. If you're looking for nationwide brands, take a trip to Tanger Outlets. It's in a central location to restaurants and family destinations, making it perfect for vacation and day-to-day adventures. 
It's easy to shop local both Downtown and in the country! Whether it's curio. Gallery & Creative Supply, Ellicott & Co., BellaBoo, or The Treasure Place, there's never a shortage of ways to support Lancaster.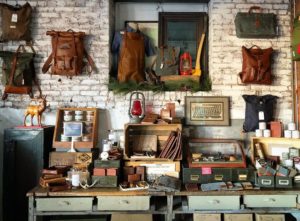 3. The Art
From Gallery Row to The Fulton Theatre to Sight and Sound, Lancaster's art scene brings in global visitors and gives locals yet another reason to love their home. Lancaster natives can spend their Friday nights strolling through art galleries Downtown, enjoying award-winning productions at the many theatres, or even trying their own hand at the arts at destinations like Pottery Works or Brush and Board.
4. The History
Lancaster's rich history directly correlates to the strong sense of tradition you see in our community today. From acting as Capital of the United States for a day to housing Central Market, the Oldest Operating Farmers Market in America, Lancaster has truly seen it all. The community is careful to honor their history, which can easily be seen in the preservation of Marriott at Penn Square, who's facade is the spectacular 1879 Watt & Shand building. We're proud to call such a respectable, long-standing community our home.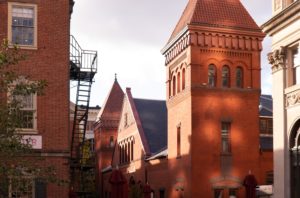 5. The Location
Although Lancaster is a desirable destination in itself, it's prime location to many major East Coast cities is yet another reason to love it. Lancaster boasts easy day trips or weekend trips with a 3-hour drive to New York City, 1.5 hours to Philadelphia, 1.5 hours to Baltimore, 4 hours to Pittsburgh and roughly 3 hours various East Coast beaches. The City also has an Amtrak Train Station, making public transport easy.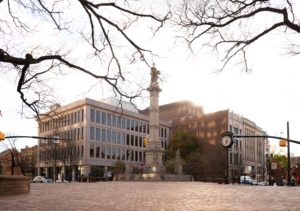 6. The Community
With dozens of events happening each and every month, it's not hard to get involved in the Lancaster community. Locals love their home and it's evident by the impressive turnouts to Lancaster events ranging from Tuesday night Trivia at Federal Taphouse to monthly First Fridays. 
One of the most community-oriented events is Extraordinary Give, a night dedicated to raising millions of dollars for nonprofits all around the county. It's events and movements like this that truly make Lancaster to stand out.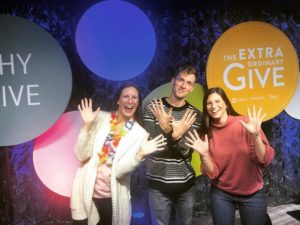 7. The Convenience
Ask a local what they love most about Lancaster, and many will reply with just how easy it is to get everywhere. From Lancaster City to Strasburg to Lititz to Ephrata, Lancaster is home to many charming communities that are easy to fall in love with. City natives and country lovers alike have found a home perfect for them right here in Lancaster.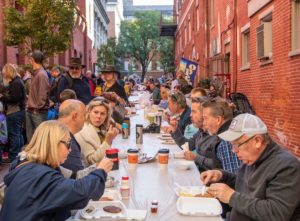 From the rolling fields to the bustling Downtown, Lancaster offers something for everyone. If you're looking to call Lancaster your home, contact our team today and we'll match you with the perfect location.