Why is Roots Beer Distributor an Essential Business?
Although many businesses shuttered their doors as COVID-19 first swept across the nation, beer distributors belonged to one of the few categories of businesses that continued to operate. You may be wondering, "Why are beer distributors essential?" In short, many beer distributors carry life-sustaining products, like food and water, in addition to beer, which makes remaining open important.

To give you a glimpse into the day-to-day for a local, essential business operating during the Coronavirus crisis, we interviewed Karen Hurley, president of Roots Beer Distributor, located in Mount Joy. Here's what she said:
How are you able to stay open?  What products do you carry besides beer?
We are considered an essential business, and our workforce has not been affected by the COVID-19 virus, so we've been able to remain open. We carry ice, water, snacks, lottery, tobacco, hand sanitizer, non-alcoholic drinks, homebrew supplies, and firewood.

Do you have more or fewer customers than usual? Why do you think this is the case?
There are many more customers than usual. With the state stores and taverns being closed, customers don't have as many options to buy their alcohol, which makes us a good option. We also have a very good selection to choose from.
In what ways has your business had to adapt? What precautions are you taking to keep both your staff and your customers safe? 
Even before it was regulated to do so, we have been sanitizing our pin pads after every transaction. We are also sanitizing all touchpoints in our store, where the customers or our employees have access. In addition, plexiglass has been installed at our registers, as mandated by the Governor, and of course, we wear our masks. We have hired additional help with cleaning and enough personnel to maintain crowd control, as we only allow ten customers in our store at a time. We introduced a new website and iOS & Android compatible app where customers can order online or from their phones, and we also have curbside pickup if they prefer not to enter our store.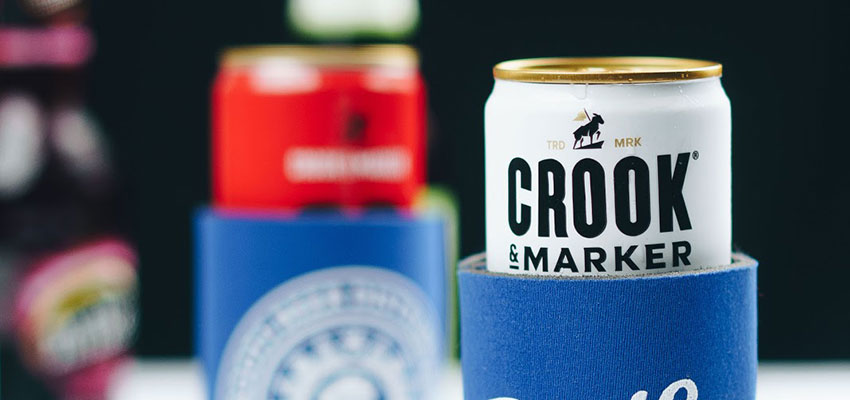 How would you suggest people come together during this time to support one another?  
We feel it is very important to support local small businesses. If your local restaurant or tavern offers take-out meals, give yourself a break from your kitchen and buy your dinner from them.
What's it like owning one of the few life-sustaining businesses that are open these days?  
We are humbled and grateful that we can continue to provide for our employees and their families and continue to serve our community. It has been very busy, but our team is working together to create the best shopping experience possible during this time.

Are you doing anything special to support your community at this time? 
We have donated hand sanitizer to our local fire department and made a monetary donation to our local food bank. We also offer discounts for the hand sanitizer to nurses, EMTs, and other staff working so hard to protect our community members from this dreadful COVID-19 virus.
What feedback has our community given you during this time?  
Many customers have said, "Thank you for being open." Our customers have been very patient as we work with the six feet apart social distancing guidelines and limiting the number of customers in our store.

As Lancaster continues to find ways to adapt to COVID-19's new normal and non-essential businesses slowly resume operations, we're incredibly thankful for the hard work and safety precautions that all of our local essential businesses have adopted during this time. Our health and safety remain protected because of your efforts. 
Please continue supporting local as you are able, and we're looking forward to the brighter days coming. If you have any other questions about COVID-19, check out our Coronavirus (COVID-19) FAQs for Lancaster, PA page, where we've compiled a list of answers for commonly asked questions. Additionally, if you are a business owner who has been impacted by COVID-19, don't hesitate to reach out to the Jeremy Ganse Team to share your story.