Commons Food Hub is Nourishing Lancaster during COVID-19
We may not be able to make our usual rounds to Prince Street Cafe, Passenger, or any of our other favorite Lancaster coffee shops during this COVID-19 crisis, but there is good news! Commons Company has started an initiative that makes it easy for us to continue to support local small businesses—Commons Food Hub.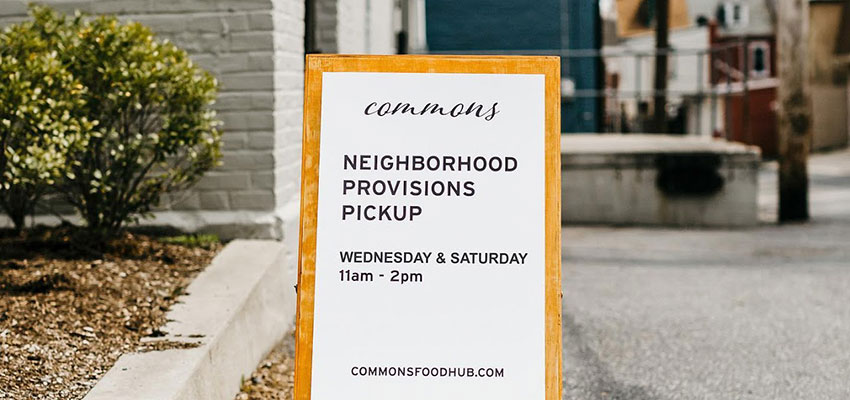 By offering neighborhood provisions from vendors like Thom's Bread, Barr's Produce, and Pine View Dairy for biweekly pickup in Lancaster and Lititz.  Commons Food Hub is connecting Lancaster residents to nourishing food from local businesses without the need to worry about social distancing at a crowded grocery store. To learn more about Commons Food Hub and how you can get involved, we recently interviewed Kyle Sollenberger, co-owner of Commons Company. Here's what he had to say:
What is Commons? Why did you found Commons Food Hub?
Commons Company is a family of food, beverage, and hospitality ventures that includes Prince Street Cafe, Passenger, Necessary Coffee, Blue Line, Merrymaker Catering, and Commissary Kitchen & Bakery, among others.
It is our mission to belong to and nourish our communities through inspiring concepts, thoughtful hospitality, and meaningful employment. 
Commons Food Hub is one way we can stay true to that mission. Our hope is that through this effort, we will be able to provide a safe and consistent alternative to crowded grocery stores for our customers while helping our team and peers sustain their livelihood.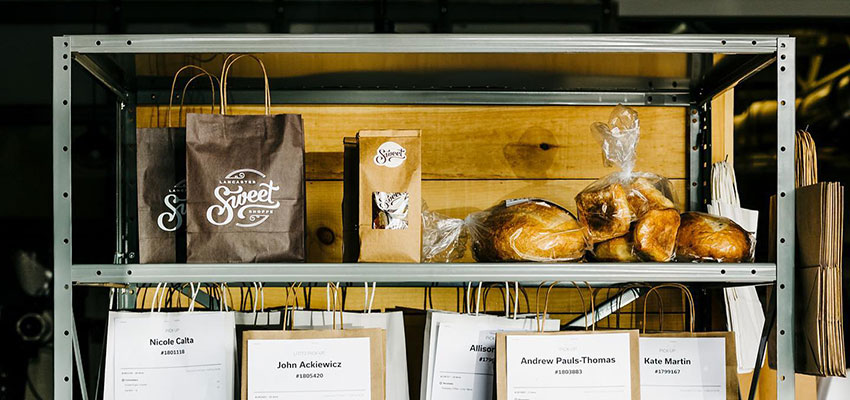 What is your role at and passion behind Commons Company?
Six years ago, Crystal Weaver and I started Commons Company, or "Commons" to build on the success of Prince Street Cafe and create a family of businesses that create exceptional experiences and bring people together. My role as CEO is to provide continued direction and continuity among our brands, secure the funds to do so, and keep us looking our best. Crystal leads our team as COO—keeping the wheels on this crazy thing.
When did Commons Food Hub open? 
We launched Commons Food Hub with six vendors on March 23rd, one week after deciding to push ahead with the idea. My background is in technology and startups. About four years ago, I built a tool to help us manage our wholesale production workflows at Passenger called Clockwork. This tool allowed us to quickly spin up a website that collected orders and organized them by pick-up date. I was able to handle the logistics and technology, while Crystal handled the vendor relationships and staffing. We now have 19 vendors and are continuing to serve hundreds of customers each week.
How has the community received these recent efforts?
As of April 23rd, Commons Food Hub has been utilized by more than 1,000 friends and neighbors, allowing us to pay over $100,000 to our partners. We are thrilled by the support of this community!
Are there any ways for community members to support your efforts besides ordering food / products?
We have partnered with the Parish Resource Center to provide 200 bagged lunches every week to those in need. The labor is provided through Commons Companies Volunteer Time-Off Policy by both active and furloughed employees, but we do collect donations through the food hub website to help pay for the product that goes into each of the lunches.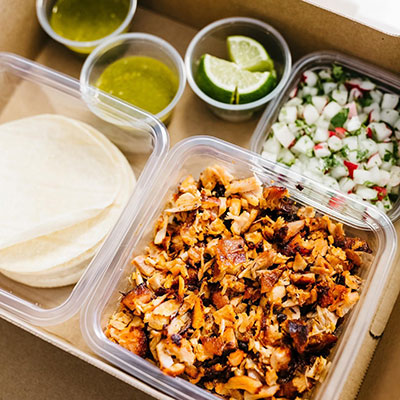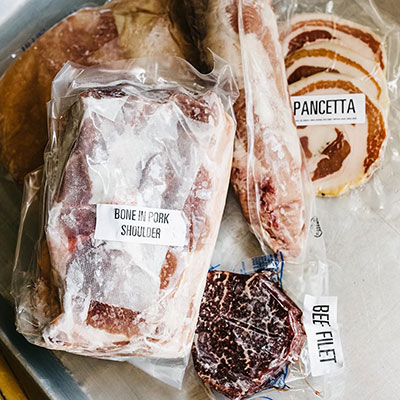 How can you become a vendor?
We are not currently accepting new vendors. Interested businesses can contact foodhub@commonscompany.com with details, and we will add them to our potential vendor's list.
What has your experience been like in relation to Commons Food Hub and as a business owner due to COVID-19? 
Unbelievable. Unprecedented. I am not sure what else to say. We are continuing to think on our feet, but that only goes so far. The Food Hub has provided a new sales outlet for our Kitchen & Bakery, but a number of our other concepts have closed completely. Whatever the future holds, it will be different from what we know. It's challenging, but I am hopeful. We will get through this.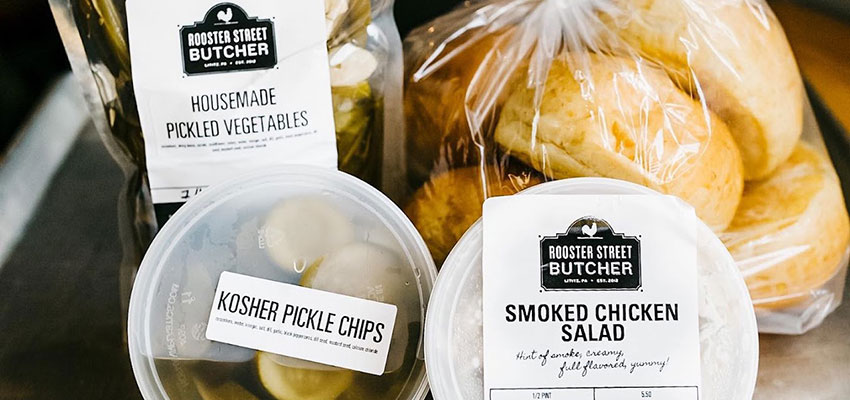 Shopping local and investing in local businesses is always an important part of growing your community, and right now Lancaster's small businesses need our support more than ever! Grabbing nourishing food from Commons Food Hub's vendors is a great way to #shoplocal. If you have the capacity to give, let's help our favorite Lancaster businesses stay on their feet during this quarantine. Soon enough, we'll be able to once again visit the cafes, stores, and market stands and support them in-person!
The Jeremy Ganse Team would love to hear about how you've been supporting local businesses during this time. If you or your business has been impacted by COVID-19, please don't hesitate to contact us. We'd love to learn more about how our community is navigating this situation. We're all in this together.